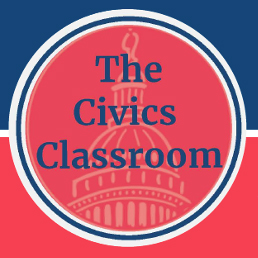 What is the Civics Classroom?
This course series provides educators with online, self-paced, professional learning that develops the knowledge and skills necessary to help students achieve their roles as participants in civic life. Each course will take approximately five hours to complete. While it is recommended that participants complete the courses in order, it is NOT required.
The awarding of a certificate for each course in this series is based on successful completion of the pre and post tests, module quizzes, post course survey, and a passing final grade in the course. Certificates are emailed by staff of the Florida Joint Center for Citizenship at the Lou Frey Institute within two weeks of course completion.
Download Civics Classroom Infographic
Testimonials
"I just wanted to thank you for offering the online Civics Modules, I learned so much during the first one and can't wait to implement some of the things I learned."
—A beginning civics teacher
"Thank-you also for the course—I learned quite a bit about how to teach Civics in Florida and to especially to 7th graders."
—An experienced teacher new to civics in Florida